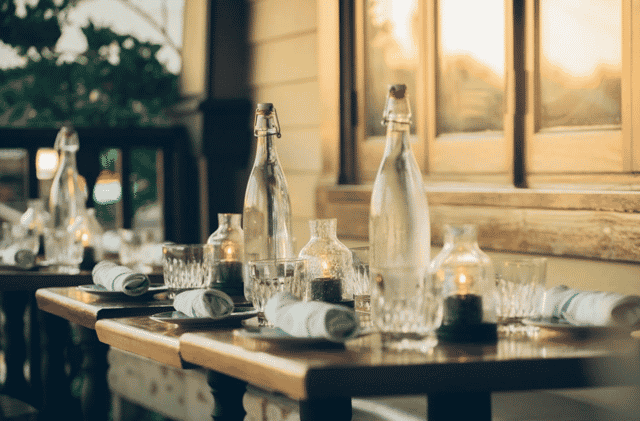 Press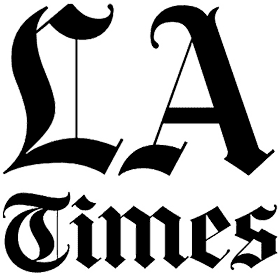 LOS ANGELES TIMES
House guest: Rose and Aram Serobian, the owners of the Home Restaurants in Los Feliz and Silver Lake, have opened the Guest House, a new bar and restaurant in Los Feliz. The restaurant is in a converted Craftsman-style house with a porch, a backyard and a working fireplace. Chef Ara Babakhanian is serving a menu of small plates featuring Southern-style sliders; Moroccan meatballs; Chilean blue mussels and shrimp saganaki. The cocktail program, which features locally-sourced ingredients, was created by mixologist Edwin Del Rosal. Highlights include the Navy Grog (rum from San Diego, ginger syrup made in L.A. and local Clementines); and the WD Swizzle (made with raisin-infused mezcal, agave nectar, lime, carrot and pineapple juice). The restaurant is open for breakfast, lunch and dinner.
THRILLIST
A comfortable spot with coffee, cocktails, and a family-style menu
Anyone who lives in Los Feliz or Silver Lake has likely enjoyed myriad meals at the Home mini-chain, a no-frills and no-surprises local standby. The Guest House is the newest arrival from the same crew: the owners, Rose and Arom Serobian, went to Europe and were inspired to open a cafe that served both coffee and cocktails, which means the programs for both are top-notch here. They also have a sharing-encouraged food menu with Chilean mussels and Moroccan meatballs, as well as a boutique-y wine list and a Cali-centric craft beer menu.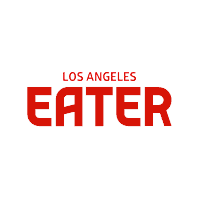 EATER LOS ANGELES
In December 2017, Los Feliz's H Coffee House announced their closure with a twist: they would close temporarily and reopen as a new restaurant. This Thursday, The Guest House opens with a breakfast and lunch menu, and pending inspection approval will have an evening menu of small and medium-sized Mediterranean-inspired plates.Owners Aram and Rose Serobian own both HOME restaurants in Los Feliz and Silverlake, a neighborhood staple since 1997. The pair opened H Coffee in 2014 after a year-long renovation. And even though locals appreciated the converted craftsman cafe with booths, they opted to change things up after recent trips to Europe. They marveled at how European cafes typically included alcohol and favored sharing menus. The Guest House is going for a few steps above cafe status, but will maintain their cozy style with new touches like white marble, enhanced wood floors, and custom designed wallpaper among the porch and patio seating.About the name. When sitting at the adjacent HOME, the Serobians always referred to H Coffee as a guest house. The early and evening menus were made by HOME's longtime chef Ara Babakhanian. He is going for decidedly eggy-options during the day, and shared options such as Moroccan meatballs, octopus salad, Chilean mussels, and oxtail ragu during evening service. The Guest House will also build a cocktail list, and serve wine and local beers. They will start with lunch and close at 4pm, then open for dinner sometime next week.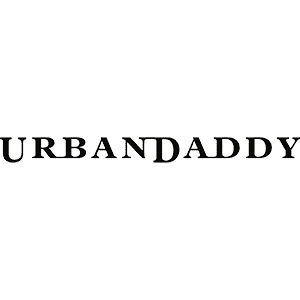 URBAN DADDY
Single-family homes converted into boxy apartment buildings...Bad. Single-family homes converted into your new hangout that just happens to have ridiculous patios, draft coffee and mushroom-gruyere toast...Not so bad. It's not so bad at all at the Guest House, a big, beautiful, actual house that is now soft-open as a place for you to eat, drink and "work" in Los Feliz. Check it out. This comes from the owners of Home and is actually connected to that institution by a short passageway. But here, you'll find a more domestic mood with patterned wallpaper, a vintage radio, marble counters and a menu wholly its own. Never shall the two intertwine. Like star-crossed lovers, with a thing for fancy toast.You'll make your way here after getting up, whenever that is. Then, order the egg fried rice with Marcona almonds and turkey sausage. Or mushroom gruyere toast with smoked bacon and a draft nitro-coffee from the copper taps. Scan the room and spot a hopelessly device-addicted neighborhood crowd wearing funny shorts and funnier mustaches, then escape to the patio on the right side. Not to be confused with the front patio. There, you'll get sun and relative tranquility looking off Hillhurst as you contemplate the things that are important to you. Like the fact that in two weeks, they'll begin serving dinner. Cocktails, too. Like a raisin-infused mezcal, carrot, lime and pineapple juice amalgamation called the W.D. Swizzle that comes with a dissolving rice paper logo of Mickey Mouse.